Snake eyes on a Sunday afternoon
Gaudy jewelry. Dusty books. Dainty china. Pins and buckles. Ancient technology. Tarnished silver… My Little Pony! There is really nothing quite like the smell of nostalgia. Sundays have historically been my day of rest, but after a little encouragement from a friend and a stiff cup of joe, I found a new way to spend my lazy afternoon: digging through rusted old memories at the Mulvey Market (1A 421 Mulvey Ave. E., 204-478-1217).
My girlfriend and I finally found the entrance, at the back of the classic old brick building that showed little sign of life, and spent a solid two hours milling about. I of course, spent the most time looking through piles of jewellery and accessories. After little success, I saw something sparkling in the corner of my eye—a long serpent necklace. Sold!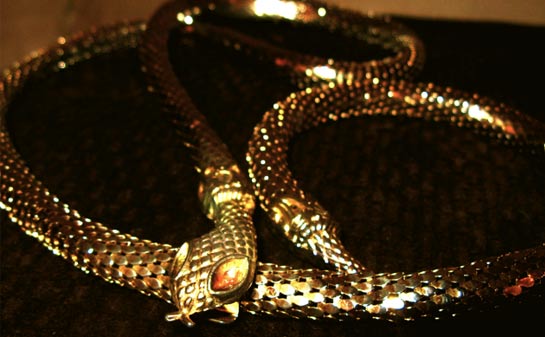 My boyfriend is always comparing my style to that of an Egyptian, so I thought it only fitting that I owned a snake necklace. And while I realize that serpents have been completely overdone as belts, necklaces and bracelets, I can rest in the fact that I found an original, the real McCoy on a lazy Sunday afternoon at one fantastic flea market.
Vía | Fashionmagazine