10 Wearable Spring Fashion Trends Color
Runway:Yellow, pink and blue brightened runways around the globe. Even animal prints got a bright update at Cavalli and Lanvin.
Reality: The official "It" color of Spring 2009 is yellow, and it's available in everything from a greenish-yellow hue to schoolbus yellow. Although there are plenty of separates and dresses in this sunny hue, the easiest way to wear bright yellow is to pick it up in bags, like at Marc Jacobs, or other accessories.
You're better off choosing a bright that flatters your coloring (blues and pinks are often easiest) than just choosing what's hot (like bright yellow).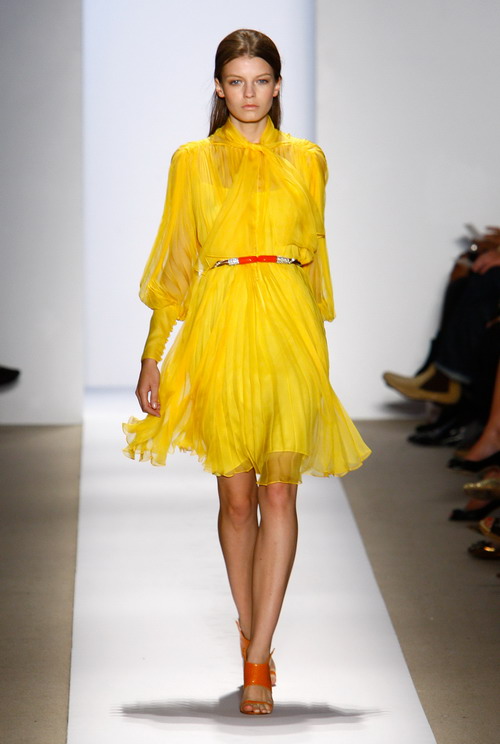 Don't be tempted to mix the brights with black (too '80s). Pair with white, denim or other brights for the freshest look.